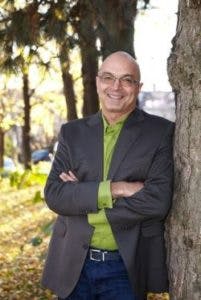 Well Informed.  Responsive.  Working For You.
Hello and thanks for taking the time to read my bio and experience as a Toronto Realtor.  I understand that buying and selling a home or investment property is a difficult time in one's life, but it can be made easier with the right resources and the right Toronto realtor to help you utilize these resources.  I hope to be that person for you and those important to you!
With over 25 years of solid financial experience, in-depth as a Toronto realtor in the best areas of Toronto (and east/west/north of Toronto), I feel well positioned to help sellers and home buyers navigate the finer points of the process and ultimately make the a choice that they are comfortable with and excited about for years to come.
As a a realtor in Toronto, I can assist with each step of the home selling and/or buying process, offering guidance and solid advice you can count on. As well, I can access a network of professionals in the real estate market, able to assist at all levels, including lawyers, mortgage brokers, renovators, cleaners, home inspectors, stagers, movers and others.  You can expect the process to be managed from end to end, with clear and concise communication every step along the way.
I have successfully helped real estate clients in a wide range of price levels and in a variety of situations, whether it be buying or selling/leasing a residential house, townhouse or condo, purchasing or selling investment/residential or commercial Toronto real estate listings, or buying or leasing commercial properties for their own business use or as an investment.
While most of my real esatate transactions are in the Toronto area, I also have succesfully assisted clients in other parts of Ontario (including Oakville, Burlington, Hamilton, Brighton, Port Perry, Stouffville and Aurora). As your realtor, I will help you negotiate the best deal possible, regardless of your area of preference in Toronto.
Please take a minute to read my testimonials, and contact me by email or telephone when you are ready to discuss how I may be of assistance with your next move.
Anil Khera