Well informed. Responsive. Working for you.
Hello and thanks for taking the time to read my bio and about my company. I understand that buying and selling a home or investment property is a difficult time in one's life, but it can be made easier with the right resources and the right Toronto real estate agent to help you utilize these resources. I hope to be that person for you and those important to you!
"As first time home-buyers in Toronto, we feel very fortunate to have had Anil as our real estate agent. He was always easy to get in touch with, very patient and knowledgeable. Anil helped us to find a home that worked well for our lifestyle, and our budget! As we navigated a very hot market it was extremely beneficial to have Anil on our team."
- KATEY AND JORDAN
Anil was super-friendly from the first moment I met him. He knows Toronto well, is a patient property hunter, and always made himself available. I've never worked with someone in real estate who was so quick to respond via email or phone. If you like clear communication when buying or selling a property, Anil is your man.
- YARO
Working with Anil as my realtor turned out to be the best choice I could have made in realtors. Anil was knowledgeable, patient and sincere. He conveyed a great sense of what was going on in the housing market and was willing to listen to my objectives and goals. Anil spent time with me to establish a selling price that reflected getting the best price possible for my home based on his intelligent assessment of the market. His optimism and willingness to take a risk on my behalf resulted in me selling my home for much more than I had expected. Working with Anil as my realtor was a rewarding and completely positive experience. I recommend him strongly to anyone who is looking for a capable, friendly and knowledgeable realtor.
- EFFIE
Anil was a referral from a friend and he didn't disappoint. I was a first time home buyer and Anil was so supportive and understanding while I stumbled along. Anil was great at explaining what to expect through the whole process and always went the extra step to help me out. He did a great job helping finding the perfect place for me! He was honest and informative from the day I contact him right through to my moving day. I would recommend Anil to anyone looking for a new place and I won't hesitate to use him again in the future.
- SARAH
A HUGE thank you to our amazing Real Estate Agent, Anil Khera!! This process has been very trying but he met it with extreme patience and always had our best interest in mind. We are now homeowners!! Thank you so much for looking out for us and for helping us find the perfect house for our family.
- SHERI AND BRIAN
Both my sister and I are super happy with our new purchase, especially the entire process of looking and buying a home, because of Anil's great customer service and more so friendship. He also took the time to meet with us after the purchase and to connect with us to see if we needed anything. To top it all off he kindly presented us with a wonderful house warming gift, which will warm our home for years to come! Thank you Anil for all your hard work, friendship, and care through this all. We definitely recommend Anil to anyone, he will be an asset in the process of buying a home and you will gain a great friend!
Sincerely,
- NYLA AND RAADHAA
Click Here To Search Toronto Area Homes
Contact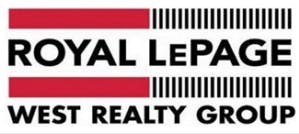 Phone

Email

Office

My Office

Royal LePage West Realty Group Ltd.

Address

5110 Dundas St. W.
Toronto, ON M6S1P2